Sport bike: 
The Motorcycle Safety Foundation groups motorcycles into the following three separate classes: street, off-road, and dual-sport. A sport bike is a type of motorcycle under the street classification and is generally designed for optimized performance at the expense of comfort, passenger/load capacity, and other features. 

Brief History:
Until the late 1960s motorcycles came in three basic formats: 
 
Working bikes: Generally below 250 cc (15.3 cu in) displacement and low-powered for commuting and utility travelling.
General bikes: Generally below 500 cc (30.5 cu in) / 650 cc (39.7 cu in) for use as a working bike, but with a higher power output so it could also be used for fun on the weekends.
Touring bikes: Anything above working/general bike sizes and built mainly for touring.
The first company to crack this mold was arguably Vincent Motorcycles. Designed as a gentleman's touring bike, their model's speed was astounding during the years when motorways and freeways didn't exist. However, its handling was basic, and its shortcomings became clear when faced by a motorway - girder forks. By the 1960s bikes were developed which could be both daily commuter as well as weekend racer bikes, including the BSA Rocket 3/Triumph Trident. However, it was the introduction in 1969 of the Honda CB750K that initiated the era of the modern sport bike. The CB750 was the first production bike to have an overhead-cam, in-line 4-cylinder engine and a front disc brake, ushering in a new era of motorcycle technology. The bike was acclaimed as "the most sophisticated production bike ever"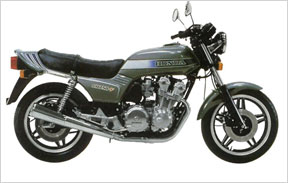 Some of the early sport bike examples
included the Honda CB750 and Kawasaki Z1
 
Classes of sport bikes

Super Sport

Hyper Sport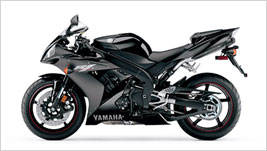 Super Bike