A. Scientific Definition
Technically speaking light (more specifically visible light) is part of  electromagnetic wave spectrum. It is usually refers as visible light which is visible to human eye and responsible for the sense of sight. ( source: Wikipedia)
Well this is the most simple scientific definition of light but if you are still confused about some terms, don't worry, next we will be going to discuss the role of light in photography.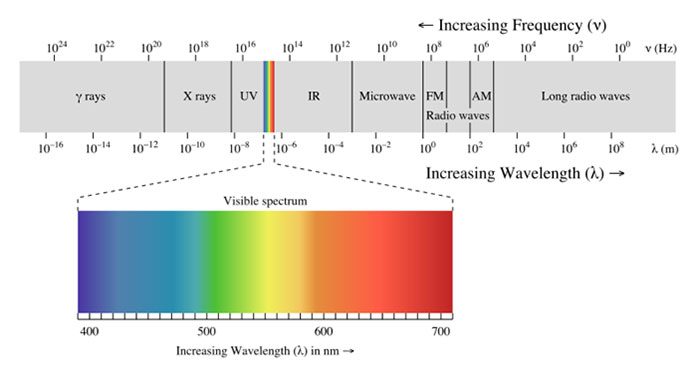 B. Light in Photography

Camera Obscura and How an Image is Formed

Camera Obscura was the first camera ever invented. It is a large dark room with a small opening and forms a inverted image on the wall.
In modern times the small hole of the camera Obscura is replaced by a lens and the wall by a sensor.
Light in Photography are What the Colours are in Painting
In painting there is a canvas (a material where the image will be reproduced), colours (the medium for creating image) and a brush ( a tool which is used to apply colours on canvas). In photography you can say that:
Colours = Light (raw material)
Brush = Lens (handles the raw material)
Canvas = Sensor/Film (Physical reproduction medium)