In the heart of Pune Shivajinagar, one could easily mistake Design Direction studios to be another residential apartment as you drive past by lane number 13. It is only a prominent board that tells one that you have reached the right location. Established here since 1988, is one of the leading Deign consulting firms known for its reputation in the field of Product Design and Engineering. The whole team of Design Directions is made up people driven by a passion for innovation. Founded by the team comprising of its two directors Satish Gokhale and Falguni Gokhale, this duo, have over the years of hard work have established one of the best Design consulting firms that offers total solutions in Product Design and Engineering and Branding and Identity. They are today, well respected in the field of design and have consistently contributed designs for the masses and classes.
Satish Gokhale is an alumnus of the National Institute of Design, Ahmedabad. He amalgamates design, technology, ergonomics, aesthetics and apropos materials to generate a major impact on capital, medical equipments and electronic products. Owing to his brilliant vision and design sense, Satish has been awarded the Industrial Design Excellence Award (IDEA Award). He was also awarded the first 'Best Indian Designer', instituted by 'Business world – NID for Design Excellence in India'. He has sat as jury member for several Design awards across the world including the IDSA, South African Design Award and the Singapore Design Award.
The other director of the firm, Falguni Gokhale is a graduate of the National Institute of Design, Ahmedabad as well. She basically focuses on visual communication, interactive design, packaging design and brand building of their service spectrum. She also specializes in animation and has represented India for the design and animation of serial on a UNICEF project. She holds special training from Filcartoon, Philippines, on a special focus on animation.
Satish and Falguni Gokhale started Design Directions in 1988, in Pune and since then have successfully designed and launched several new products and communication materials for clients all over the world.
Their team also consists of Hemant Karandikar who set up Purple Stream Branding and Design with Falguni Gokhale and is a specialist in strategy, branding, business process breakthroughs and leadership development - developed tools and processes in these areas. Not only has he achieved a lot in association with the firm, but he stands as an experienced individual in the fields of design and surrounding areas such as R & D, engineering, manufacturing, marketing & sales, general management, and brand & leadership development.
With a refreshed knowledge of the latest technologies, materials and production methods, the studio also houses excellent prototype making facilities and tie-ups.
Satish Gokhale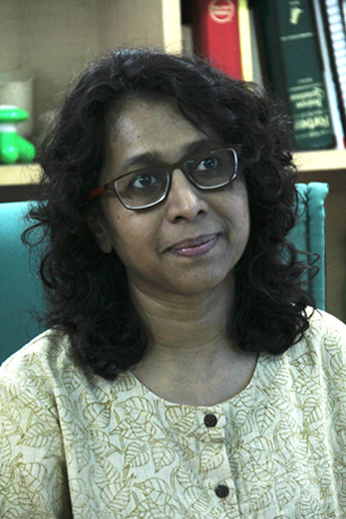 Falguni (Patel) Gokhale